We found your perfect match!
25% off with code: COCO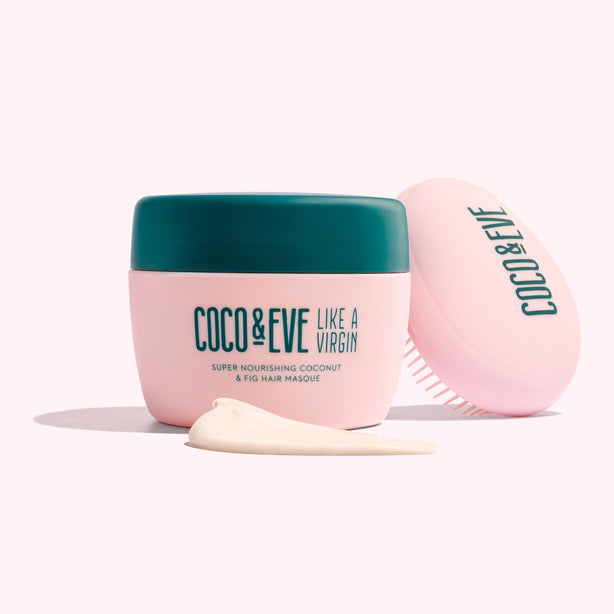 Like A Virgin Hair Masque
Our OG, multi-award-winning coconut and fig hair masque is a beauty icon for a reason! Experience this intensive formula that's pure paradise for your hair.
Terms and Conditions
1. Shampoo your hair as normal then evenly distribute a generous amount of coconut hair mask to your towel dried hair.

2. Comb the product through the hair using our tangle tamer.

3. Leave for 5 to 10 minutes then rinse with warm water.

4. Keep the masque in overnight using our microfibre towel wrap and wash out in the morning for super damaged hair or for even better results.

How do I apply the coconut hair mask?

It's simple!
1. Shampoo your hair as normal, ideally using our sulfate-free Super Hydrating Shampoo & Conditioner.
2. Evenly distribute a generous amount of the Hair Masque to your towel-dried hair and brush through with the tangle tamer.
3. Leave for 5 to 10 minutes then rinse with warm water.
4. For dry hair, use 2-3 times a week, for normal hair, 1-2 times a week and for oily hair just once a week and focus the product towards the ends of the hair and avoid the scalp!

Can I apply the hair mask to dry hair?

Yes! If you're willing to make a time commitment, apply your mask to dry hair and let it absorb for about 20 minutes or overnight if you feel that your hair is extra thirsty.

Can I sleep in the coconut and fig hair mask?

Absolutely! If you think your hair is particularly dry, try sleeping in our hair mask. SIMPLY apply the hair mask to damp hair (or apply it to dry hair) and cover with a shower cap or silk scarf that you don't mind using for this purpose. Rinse out in the morning and you'll have silky soft hair!

Should you put coconut oil on clean or dirty hair?

It's best to apply coconut oil on clean hair. Clean hair allows the coconut oil to penetrate more effectively, providing better nourishment and hydration. When applied to dirty hair, the oil may have difficulty reaching the hair shaft, and it could lead to an uneven distribution or buildup.

See all Product FAQs

We offer FREE Standard Shipping on all merchandise orders that are $80 and over.

Region
Standard Shipping
(Orders over $80)
Standard Shipping
(Orders under $80)
METRO. area
3 - 4 days
FREE
3 - 4 days
$8.90
Regional
5 - 7 days
FREE
5 - 7 days
$8.90
Remote areas
6 - 8 days
FREE
6 - 8 days
$8.90
New Zealand
3 - 4 days
$12.90
3 - 4 days
$12.90

Return & Refund Policy

We offer a 30 day return & refund policy with a 100% money back guarantee. For more details see more.

Contact our customer service team, click here.
Shop the Routine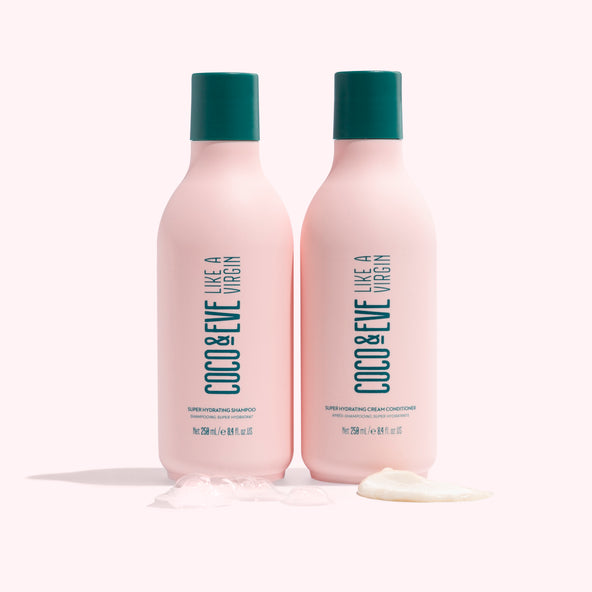 Thoughtful at every step
At Coco & Eve, we're passionate about creating the very best products for your hair, skin and body, while taking care of our one precious planet. Inspired by the incredible plants, wildlife and people of our beautiful birthplace of Bali, we're committed to making a positive, lasting impact.
We consider every action we take to ensure our slice of Paradise survives and thrives – ready to enchant future generations of explorers.
Read more