We found your perfect match!
25% off with code: COCO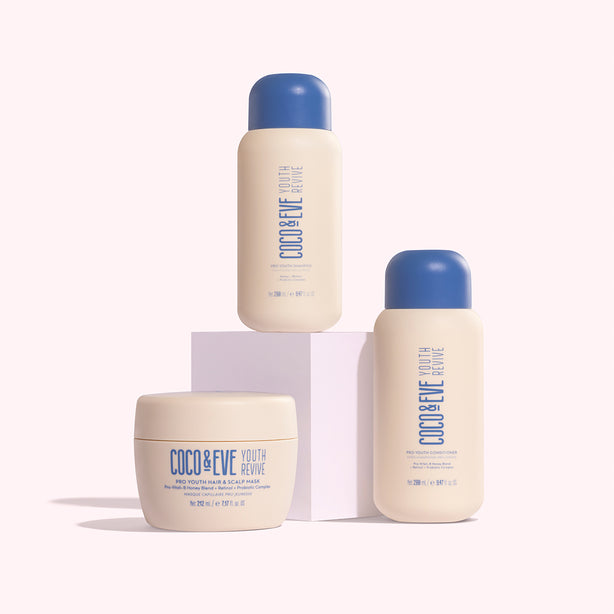 Honey Bliss Hair Set
Meet your new hair care holy grail to target signs of hair aging! Our Honey Bliss Hair Set containing Pro-Vitali-B™, retinol and probiotics will transform and revitalise your hair - boosting shine, strength and volume.
Terms and Conditions
Shampoo: Apply on damp hair and scalp. Massage from root to tip to release the lather, then rinse thoroughly. Use daily and follow with Pro Youth Conditioner.

Conditioner: On clean, damp hair work a small amount on the lengths and ends of hair. Leave on for up to 2 minutes, then rinse thoroughly.

Hair & Scalp Mask: After shampooing, evenly distribute a generous amount of product from scalp to lengths and ends of hair. Leave on for 5-10 minutes, then rinse with warm water. Use 1-2 times a week.

How often should I use the Pro Youth Hair & Scalp Mask?

How often you use the mask depends on your hair type!
Dry Hair: Use 2-3 times a week
Normal Hair: Use 1-2 times a week
Oily Hair: Use once a week


What are the benefits of Honey, Retinol, Probiotics and Prebiotics used in the set?

Honey, Retinol, Probiotics and Prebiotics help to rebalance the scalp and remove impurities and excess sebum to promote a healthy hair environment.

Which signs of aging does the Honey Bliss Hair Set protect against?

The Honey Bliss Hair Set protects against loss of shine, strength and volume. Our hydrating Shampoo formula cleanses, clarifies, and strengthens from root to tip. Our nourishing & revitalising conditioner promotes ultra-shiny, youthful-looking strands that protects hair colour vibrancy. Our Hair Mask restores hair shine and vitality, while preserving colour vibrancy in just one use.

Is the Honey used in the Honey Bliss Hair Set sustainably sourced?

All the honey used in the Youth Revive range was sourced responsibly and the welfare of the bees and the beehives were taken into consideration. The bees and bee hives from which these ingredients originated from are all located in remote and safe locations with high biodiversity and minimal human interference. The beekeepers respected the principles of animal welfare and focused on the well-being of the bees.

See all Product FAQs

We offer FREE Standard Shipping on all merchandise orders that are $80 and over.

Region
Standard Shipping
(Orders over $80)
Standard Shipping
(Orders under $80)
METRO. area
3 - 4 days
FREE
3 - 4 days
$8.90
Regional
5 - 7 days
FREE
5 - 7 days
$8.90
Remote areas
6 - 8 days
FREE
6 - 8 days
$8.90
New Zealand
3 - 4 days
$12.90
3 - 4 days
$12.90

Return & Refund Policy

We offer a 30 day return & refund policy with a 100% money back guarantee. For more details see more.

Contact our customer service team, click here.
Shop the Routine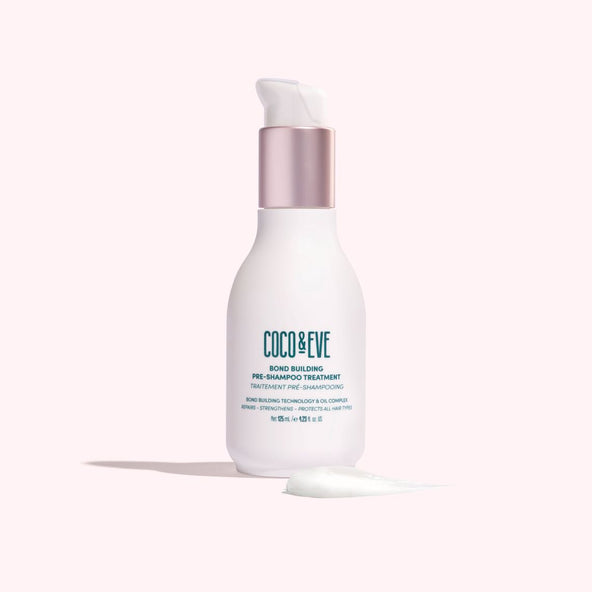 Thoughtful at every step
At Coco & Eve, we're passionate about creating the very best products for your hair, skin and body, while taking care of our one precious planet. Inspired by the incredible plants, wildlife and people of our beautiful birthplace of Bali, we're committed to making a positive, lasting impact.
We consider every action we take to ensure our slice of Paradise survives and thrives – ready to enchant future generations of explorers.
Read more